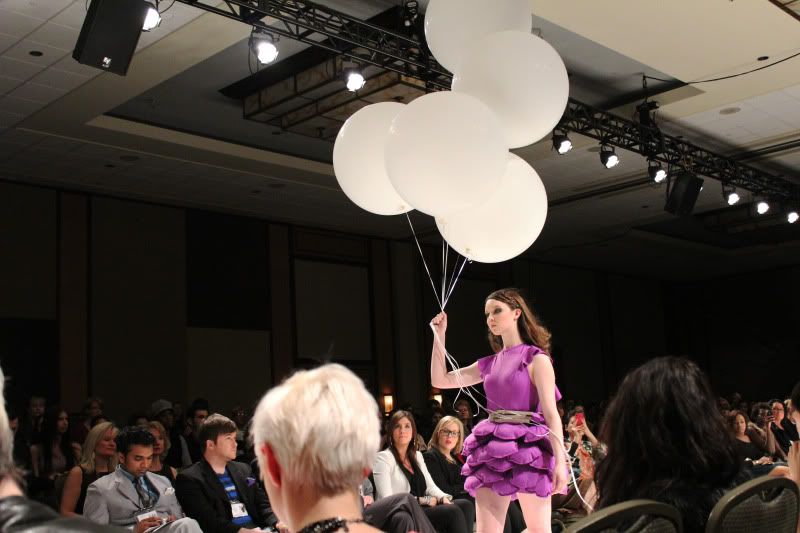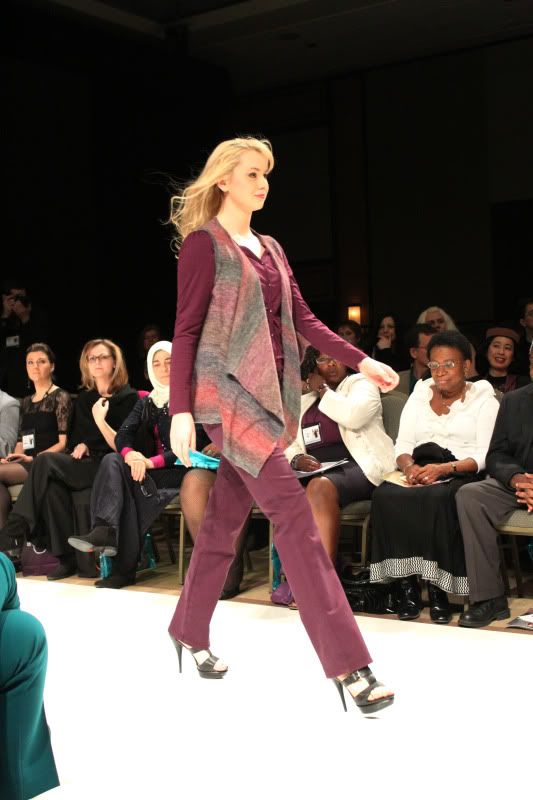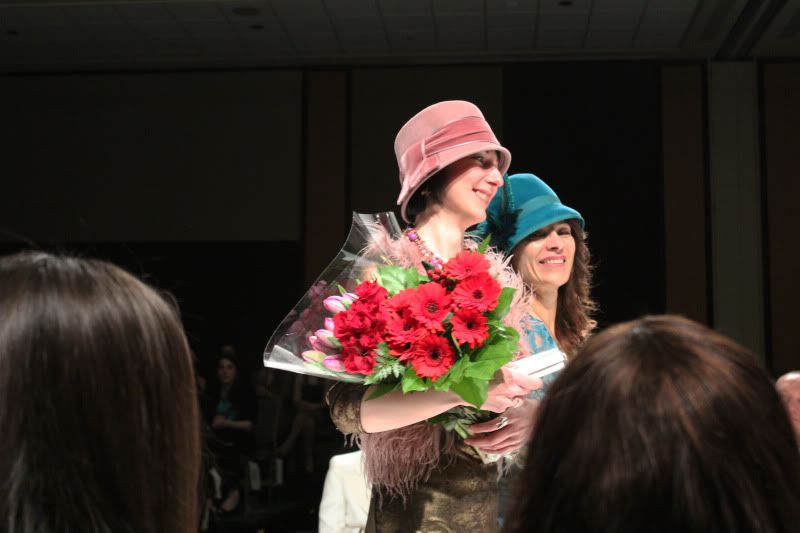 Ottawa Fashion Week Day 2
Day two's designers seemed to have practicality in mind, with collections that seemed much more wearable than Friday's collections. The designers also seemed to have the brooding vocals of Lana Del Rey on their minds too, as her three current singles provided the soundtrack to multiple shows.
As soon as the models stepped out in the designs of Tribal Sportswear, the crowd seemed much more enthused and excited than the previous night. The Tribal collection, though not really "tribal" feeling at all, offered functional and mature looks, in a mostly neutral palette with some bright pops of red and teal.
Animal prints made their way on to the runways yet again, proving that this trend is still going strong. Fur in all shades, along with lace and leather, have also been dominating the runways thus far, keeping right on trend with fall's lush atmosphere.
ElizBourk revealed her Canadian roots by sending multiple models down the runway wearing wintery toques with their girly outfits. A palette of pinks, blush tones and purples worked with the fun and easy style of clothing in the collection.
The night's highlight was definitely Ottawa-based designer Rachel Sin. Sin send models down the runway in what has become her signature structured aesthetic, complete with back revealing, cage-like cutouts. The collection was short but sweet, with 12 cohesive and thought-out pieces, including sexy and feminine cocktail dresses.
The final show, Turbine by Lisa Drader-Murphy, started off strong with kimono like dresses and blouses with leather obi belts, which brought to mind designs by Haider Ackermann. She also sent down blouses and skirts in a colourful and on-trend digital print. However, some pieces, including the slinky tube dresses, seemed tired and somewhat uninspired.
With that being said, day two was an overall good night. Stay tuned for more from day three! Plus, I'll be posting a round-up post of the best street style from the entire weekend. - J
Photos
1. ElizBourk 2. Rachel Sin 3. Jana Hanzel & Emilia Torabi 4. Tribal 5. Jana and Emilia
*Photos 1 and 3 by Loren Romei*