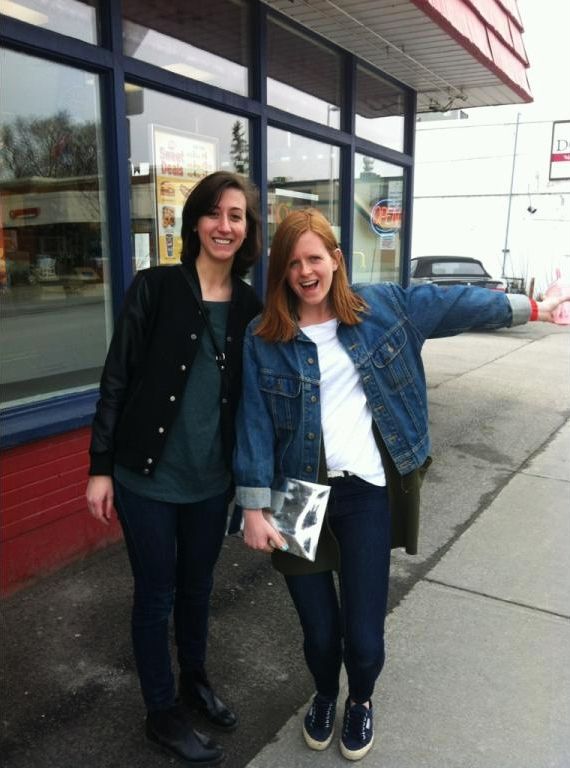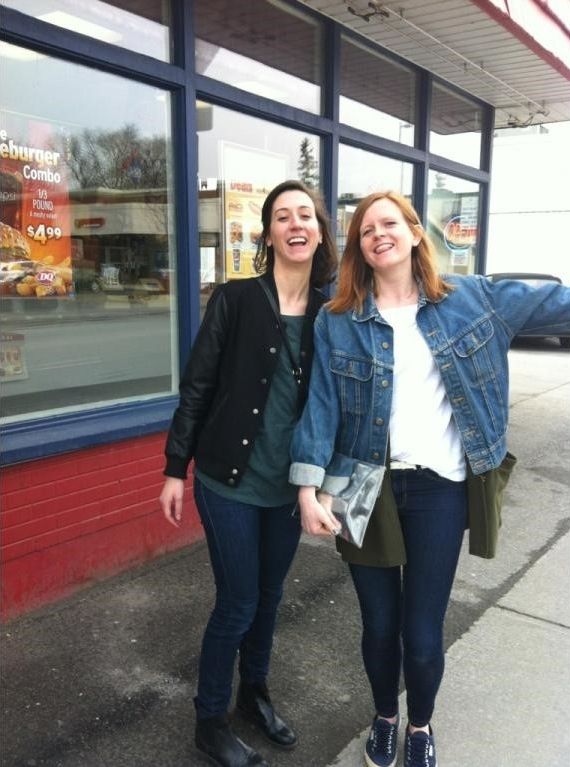 J and I during a celebratory Dairy Queen trip,
after handing in my final assignment of my university career.
See you later!: S says good bye to Capital Oh
As the sensuous glow of the city lights and a new job opportunity draws me to the Big Smoke, I can't help but feel a little sad about leaving behind great friends, and all of the uncovered cool Capital Oh had to offer J and myself. Four years ago, J and I were two girls who were new to the city. Frankly, we were two girls who were pretty disappointed with the city. Now, as I settle in to my new place in Toronto, I realise that Ottawa had been pretty great to us all along. From stumbling into cute shops on Dalhousie street, to sitting front row with new friends at Ottawa Fashion Week, my experiences with Capital Oh brought me to the best of this capital city, and the incredible people I've met along the way only furthers the truth of the saying: "it doesn't matter where you are, it's who you're with." With that in mind, I have to say that throughout all of the Capital Oh adventures, I couldn't have asked for a better blog partner than J. Her creativity and drive and no-bullshit attitude inspires me still. I can't wait to see what capital-cool things she'll be doing in the years to come. Ottawa, it's been fun. After four years, I can safely say that I finally understand you, and will miss when I leave. You're a tough one to crack: you come across as a little bit stuffy, and a little bit confused, but after a wild night of dancing or a delicious dinner, I'm always reminded of how you make it work. To newcomers, I say this: Ottawa will surprise you. You will convince yourself that there's nothing here for you, and that you're better than this, and then you'll find yourself in an all-girl rap group at a Hip Hop karaoke event, or biking along the canal, or snapping at a spoken word poetry event, or eating a gourmet maple-bacon doughnut, or dancing along to a drag show, or drinking ciders on a friend's rooftop, or trying on old furs at a vintage sale, or thrashing around at an Electric Pow Wow, and you'll realise: hey, this works for me. Give it time, it'll come. Or perhaps you've already found it.
Love you forever Capital Oh,