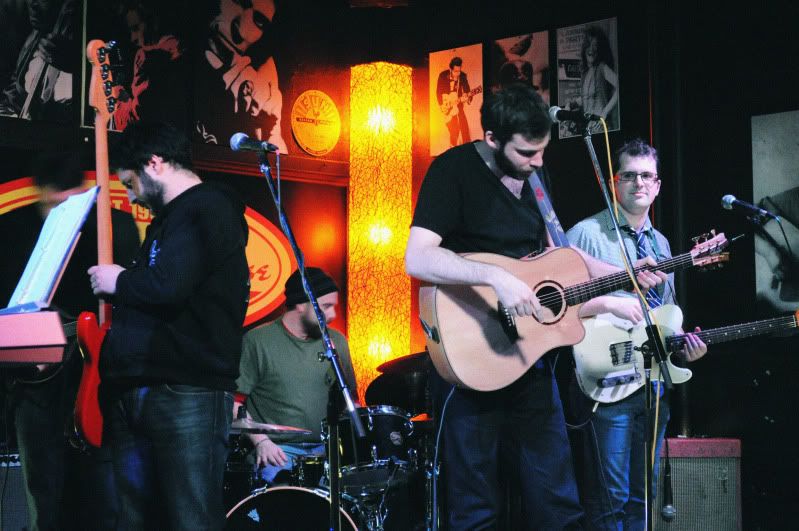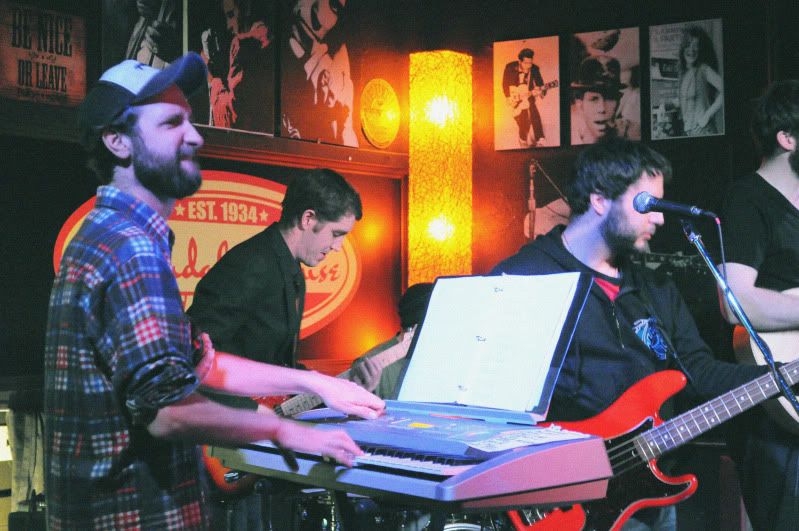 New Music Contributor: Lim
Hey Capitah Oh friends and relations! I am pleased to introduce yet another lovely new contributer, Lim Farfel. Lim is an architecture student at Carleton University and Capital Oh reader who frequents Ottawa concerts. Her posts on Ottawa shows are thoughtful and informative. Look forward to hearing more from this lady in the future! - S
Birdie Whyte's performance, which I unfortunately missed, consisted of five-string banjo playing and amazing singing. From what I hear, the place rocked. Her album will debut in the fall of 2012, but meanwhile, you can check her myspace and facebook pages for info and upcoming events.
The night continued with another local act, Claude and the Storm Outside, with members, Claude Munson, Pascal Delaquis, Jean-Francois Delaquis, Phil Charbonneau and Louis-Philippe Robillard. I have seen the band several times and each concert is even more incredible. With Claude's enchanting voice and the musical collaboration of the various instruments, the band definitely brings the storm to us. Aside from playing vibrant and eclectic sets, the band is a group of good friends who bring that positive energy and interaction to the crowd.

Their album is set to debut at the end of the summer, but check their facebook page for more upcoming events! If you really can't wait for the next show, check out the open mic at the Ottawa Jail Hostel every Wednesday night. Munson hosts the event, and manages to get in a few songs of his own by the end of the night.
The band, Dave Norris & Local Ivan, ended the night with more great music!
The band consisting of: Dave Norris, Graham Boyle, Luke Donovan, Tim Watson, Adam Di Penta and Ashley Newall are one of Ottawa's main folk acts. They played a set off of
their latest album (that can be purchased here) with the mix of great sounds and lyrics. The band brought an amazing vibe and good times. The collaboration of their sound is very inspiring and magical – a must have experience for all of you seeking out for music events! Check out their facebook page for more events. - Lim
*Photos by Lim Farfel*