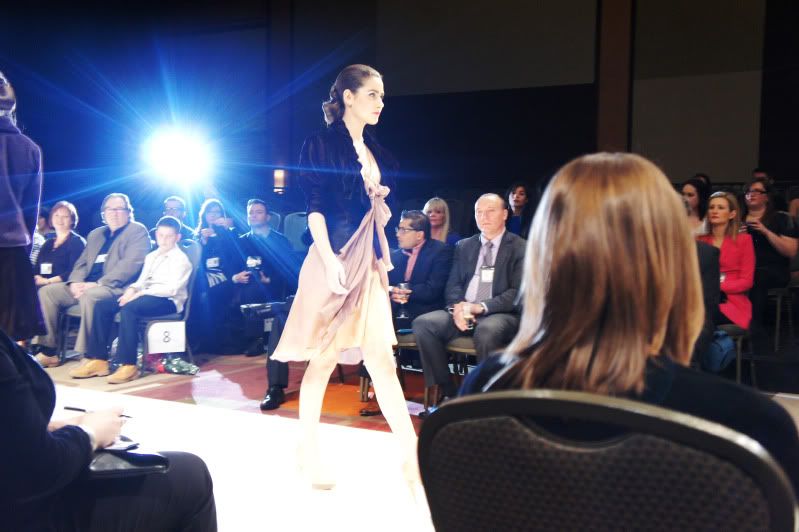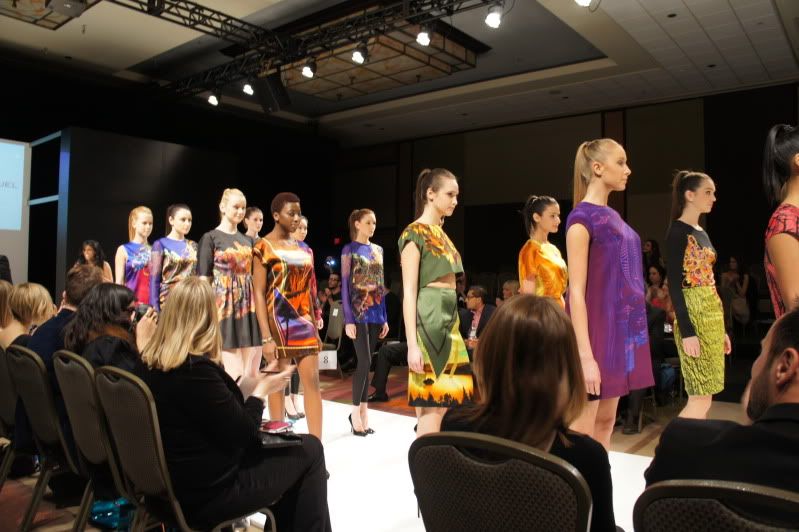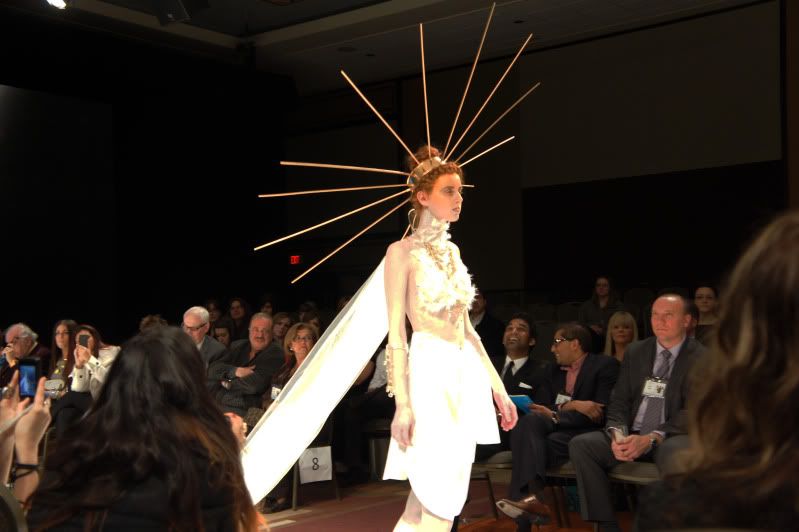 Ottawa Fashion Week Day 1
Friday night, February 17
th
, kicked off this season's Ottawa Fashion Week. The night started off a little late (fashionably, of course), but as soon as the models strutted down the runway, it was clear that this year's designers were out to prove that Ottawa's got style.
A major trend for the night was definitely animal print, which made an appearance in almost every collection in some way, shape or form. There was also a dark, mysterious, almost tribal feeling to some of the shows, adding to the allure of the event.
Elena's Creations started the night's program with a very tailored, lady-like collection that is right on trend, as has been seen with major designers like Marc Jacobs and Jason Wu. The collection started with a grayscale palette, but also featured very lush, romantic jewel-toned velvets.
Amanda Emmanuel was one of the highlights of the night, with a collection that was very feminine but also super fun. Her bright prints seemed slightly more geared for spring (as opposed to the fall season), but either way, prints are huge in fashion at the moment, so she seemed to have hit the nail on the head. Her tropical and digital prints were reminiscent of looks by British label Preen, as well as fashion darling Mary Katranzou.
Fashion week veteran in Ottawa, Isobel Walker of frAsh, sent a unique collection of jewelry down the runway, with the standout pieces being large, lucite cuff bracelets. Her final piece however, a giant, gold, halo-like headpiece was definitely the stunner of her collection.
The last show of the night, Y!D.n.a., was definitely the most theatrical. With a siren song blasting through the speakers at the beginning, it set a hypnotic mood. A box was set out on the runway, and to the surprise of the fashionable crowd, out came a live dancer. The first look came out strong, and perhaps controversial, as the model was seemingly painted in blackface. The rest of the collection featured studded gas masks, ripped and shredded tights and a very neutral, grey palette overall.
And so ended day one of Fashion Week. There is plenty more to come – see you on the catwalk
!
- J
Photos
1. Elena's Creations 2. Amanda Emmanuel 3. frAsh 4. Y!D.N.A. 5. frAsh