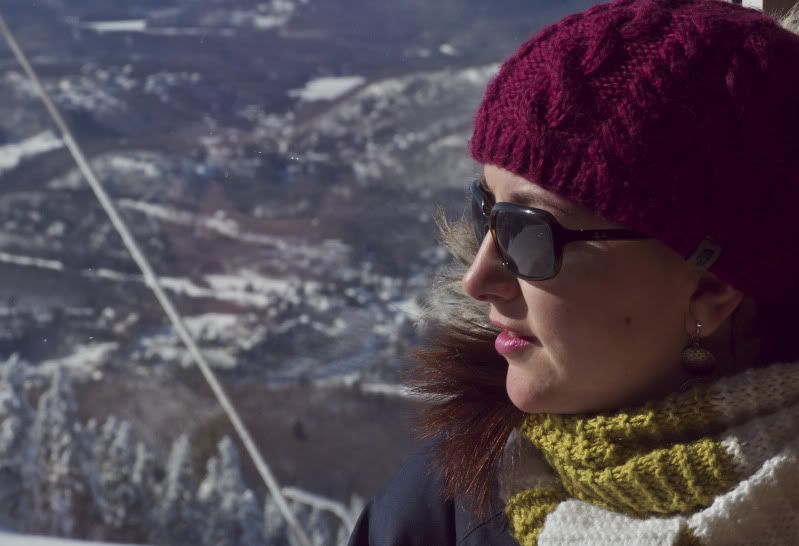 Exciting news Capital Oh readers! That's right, we've got our first post by a guest blogger to share with you. This one comes from local documentary filmmaker and overall film enthusiast Di Golding. Di is one half of production team Heart Attak Films - the other half being Tim McEown - and together, they are documenting Di's journey as she attempts to abstain from buying new clothes for an entire year. That's right people - A WHOLE YEAR! Through the journey, the team hopes to gain insight into what "triggers the compulsions that fuel the fashion and garment industries." Since we here at Capital Oh are self-proclaimed lovers of fashion, we were definitely intrigued with the idea of this film, and as you all know, we love to support the locals! So, I will stop here, and let you read about Di's journey so far. Enjoy!
(One last, but very important thing - the film is called Something More Comfortable, and you can read more about it here)
Seasonal Reflective Disorder
With less than six months to go before the end of my no-shopping challenge, you'd think I'd be excited to be in the home-stretch, but instead I'm finding this particular season rather difficult. In the summer when I embarked on this challenge I was ready to live with what I had in my closet for the year. Problem is, for some reason completely devoid of logic, I have at least twice as many summer clothes as winter clothes. Maybe because living through an Ottawa winter means that as soon as I'm able to shed a layer and finally shop for something without wool or fleece I tend to go a little overboard. Unfortunately, this means that I've been living with the same meagre outfit choices since the city turned into the frozen hinterland we lovingly call home.
Although I'm one of those annoying people that loves winter (the colder the better!), I'm still susceptible to cabin fever. In the past, if I was bored or a little bit down, I'd take my husband Nick to work, keep the car and just drive around and shop. It was a great way to kill a tedious Wednesday, or even just spend some time on my own, while I convinced myself I deserved the splurge. Usually I'd buy an outfit or two and make up an excuse to wear them, which isn't always easy in the deepest of winter. "Nick, we haven't been out for a nice dinner just the two of us in ages!" or, "Honey we really should go to so-and-so's roommate's CD release party." Shameless, I know.
Taking a break from shopping has allowed me to spend those bored or sad days engaging in other pursuits. Some lofty, like canvasing for donations this month for the Heart & Stroke Foundation, and some simple, like enjoying a two hour walk through the Arboretum with my dog-child, Mikke. Part of the reason I wanted to give up shopping for the year was to see how much I'd truly miss it, and to ask myself some important questions. I'm not suggesting that it's necessary to go to such extremes for self-evaluation, nor do I think it would work for everyone.
The challenge has allowed me to put certain things in perspective, the main thing being the amount of importance I put on my appearance.
This doesn't mean that I've given up shopping for good. I'm not completely insane. But I do know that the choices I make on future purchases will be much more considered. For instance, instead of those cute, suede Kate & Mel flats I bought as part of my last shop and have worn exactly twice, maybe I should have bought a durable pair of all-weather hiking boots seeing as I spend a great deal of time outside with my dog. Cute will have to lose out over practical at least sometimes. Lesson learned. The question remains: on the day after my challenge is complete will I run out and shop? I'd be lying if I said I didn't want to, but I've proven to myself that I don't

need

to.