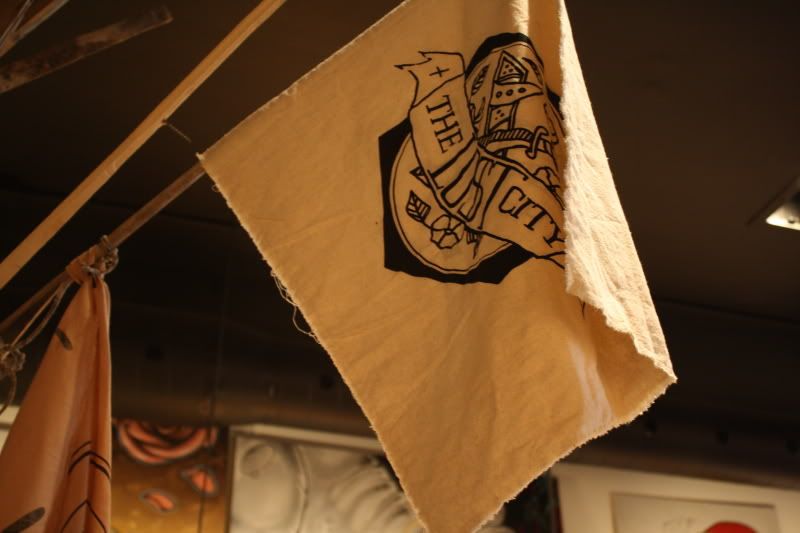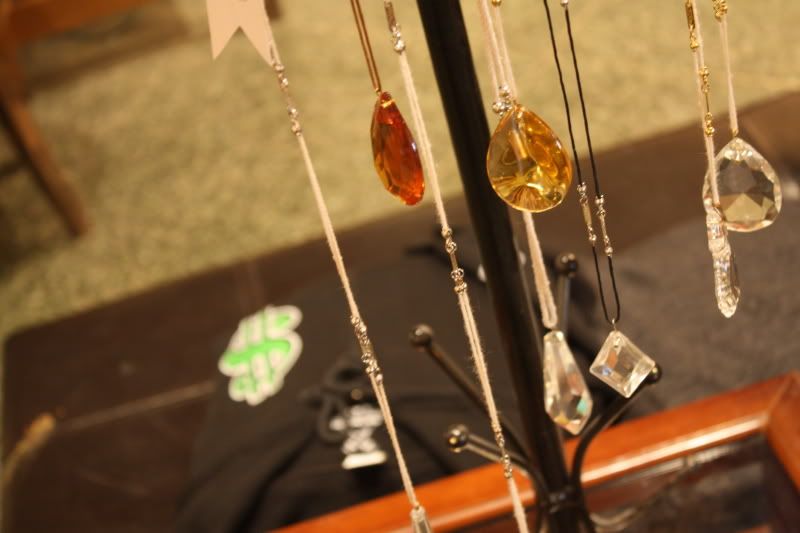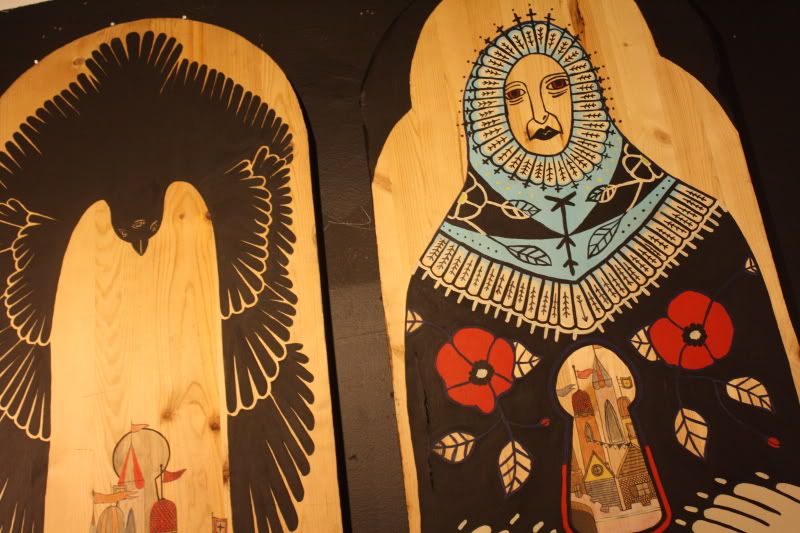 Capital Oh Profile: Danny Rustik
My friend Danica Olders, aka Danny Rustik, has had quite a month. Between preparing for art shows at Raw Sugar Cafe, Falldown Gallery and an upcoming show at Invisible Cinema, moving out of her studio and launching a lookbook for her Spring/Summer collection "Tribe", it's surprising she looks so bright-eyed and impeccably chic on this sunny afternoon. Danica is an artist, and the founder and designer of The Lost City: a clothing brand that has gained quite a significant following in Ottawa and beyond. We visited her booth at "Made in Ottawa" at Falldown, ate breakfast at Bank Street Diner (which has a poutine breakfast special!!! We didn't dare try it, but I'm putting in on my Ottawa-summer bucket list for sure), and talked Wicca, hip-hop and canoeing on the Canal. Here ya go:
Capital Oh: What inspires you?
Danny Rustik: Everything. Everything really, I get inspired a lot by books that I read and movies that I watch and people that I see on the street, nature, cool buildings, infrastructure. A lot of by patterns are inspired by patterns on walls, bricks and stuff. So it's a lot of what I see day to day.
Do you have a muse?
I don't know if I have one, but I've been reading a lot of books about witchcraft and Wicca and Salem trials so maybe, a lot of my work is influenced by that: the dark side of humanity. Instead of the devil, it's more like a devil within. Or the different vices that people contain. So I've been reading a lot of books related to that. Collective spirits.
Tell us about your latest collection.
My latest collection, for Spring/summer 2012 is called "tribe". It features…it's really witchy but then it has a lot of hip hop vibes to it so I refer to it as "Tribe Called Quest has a Séance."
That'd be a fun Séance!
So I've got really witchy hands, third eyes, the babushka that looks a little dark too. It's a little bit dark but I'm kind of exploring my dark side right now. I like it a lot. I'm friends with it.
Where did "The Lost City" start? How did you come up with the whole concept?
Well, I used to go under the name "Rustik", which has now sort of become my alias. But when I was in school in Halifax I was doing fashion shows, and the fashion program, and I just needed a change. I needed my own brand that was different, and I was sitting in my studio trying to think of what I could name it and "The Lost City" just sort of came to my head. I guess I used to always imagine this dark corner of my brain that I could go to that was everything that I ever wanted the world to see and that's what I try to do in my work. Create things or a world that I wish I lived in. I guess the "The Lost City" is that, this magic place where magic things happen. And the products that come from it speak to that.
What advice do you have for people starting projects like "The Lost City" in Ottawa?
Don't give up, keep going. Try to stay new. Don't do things you've seen before, it's really easy to do that. Don't do things you see other people doing that you wanna seem just like. Try to make things as original as possible. And you'll find a spot.
What do you like best about Ottawa in the summer?
Biking. It's beautiful. Ottawa has so much green space, its really inspiring. I haven't been in Ottawa for the summer in a really long time so I'm excited to see a bit of that this summer. It's just awesome, everybody goes out, everybody's on bikes, and skateboards and walking around and then you have the canal, you can go paddle boating or canoeing, and you're right in the middle of the city.
Describe your ideal night in Ottawa, starting with dinner and ending...whenever.
My best night would probably be getting a bunch of friends together, drinking and making food together, and if I had to go to a restaurant, I'd probably go to Oz, or the Manx. Then maybe hit up an art show, come to Falldown like we did on Friday at my launch party and then maybe go to Babylon, I really like Babylon right now.
Thanks Danica!
The Lost City
The Lost City is available at Falldown Gallery, Victoire and Top of the World.