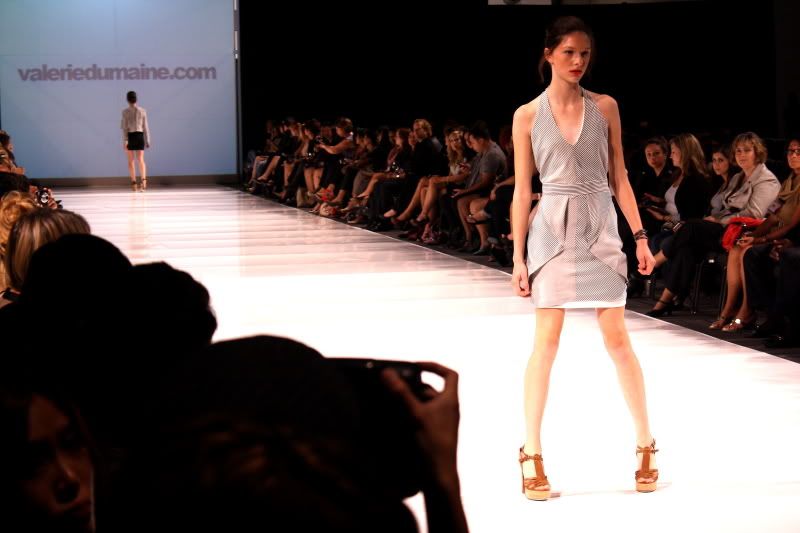 Ottawa Fashion week: Day One
No pants? No problem! Tonight marked the beginning of Ottawa Fashion Week and J and S were front-row ready in our most fabulous ensembles. Tonight's shows were great way to start off the weekend. Our favourites included the chunky beaded jewelry at Micalla, the python prints and Asian flare (and pantslessness) at Anomal and the easy, carefree stylings of Valerie Dumaine. PVC and plastic reflected fashion fetishism at Simon Ekrelius and we loved the classic leather motorcycle jackets and trenches at Rud by Rudsak. Here are some of the photos from tonight, including a few of the new friends we made! See you tomorrow, fashion week friends! -J and S
1.) Valerie Dumaine
2.) We ♥ed these shoes.
3.) Rud by Rudsak
4.) Halloween candy? Yes please!!
5.) Models and Christina of Peterborough (S's hometown)'s Strutt agency
6.) Micalla
7.) New fashion friends!
8.) Anomal
9.) New fashion friend all the way from Calgary!
10.)Fellow Ottawa blogger Erica and her fabulous sequined shorts.