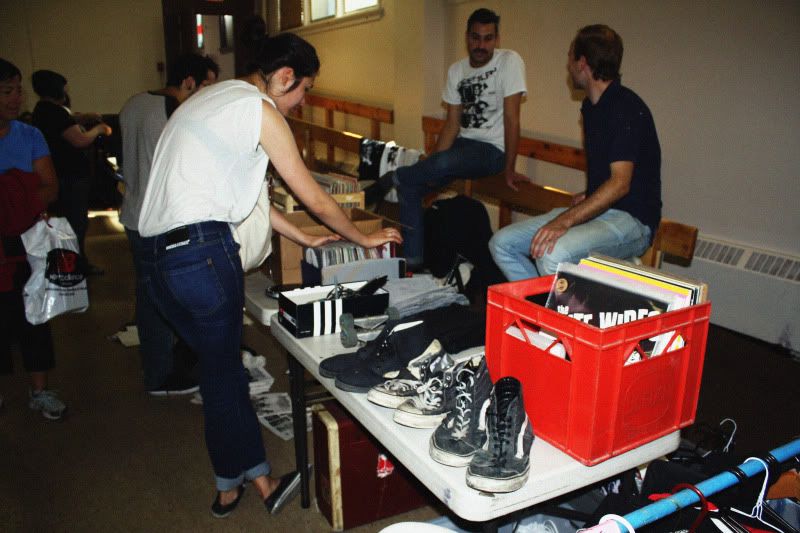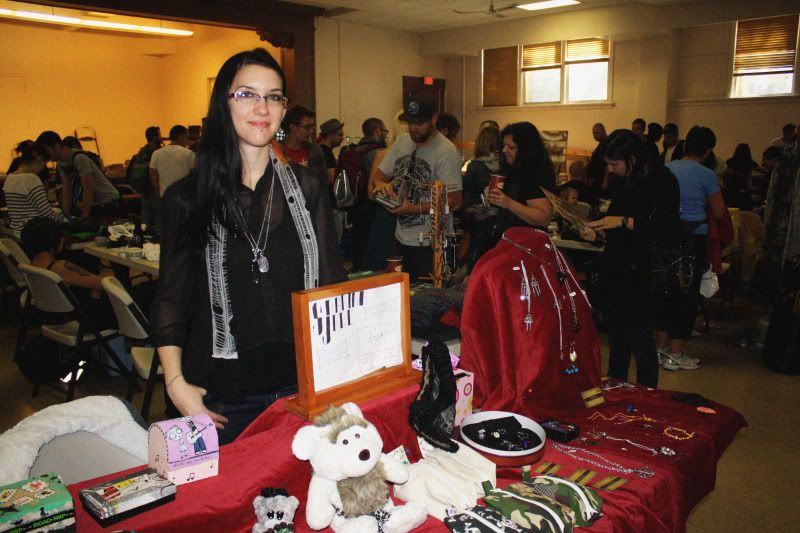 This past Saturday I ventured over to the Bronson Center for the 3rd annual PunkOttawa Flea Market. It was my first time at the event, and I have to say it was pretty neat. Handmade jewelry, thrifted clothing, and tasty baked goods - right up my alley! I talked with a few great vendors, including Brandi Tweed (photographed above). She's a crafter and designer and had a whole bunch of her unique stuff for sale. I also scored a great sweater and some pretty rockin' red fringed booties for only seven bucks - a steal I tell ya! While browsing the tables, I met a girl named Shanna Steals, the creative force behind Jaded Raven Creations. She hand makes all of her products, which include hand felted pins (there was even a donut one! If there's one thing you should know about me, it's that I LOVE donuts!) and round buttons with pictures of everyone from Willy Wonka to Sinead O'Connor (my personal fave). Another really interesting vendor was Roselyn McDermott, the lady behind Country Rune. She specializes in hand crafted jewelry and wood burning, something that I haven't really seen in such detail before. I highly suggest checking out all these cool chicks and their work!
Overall I'd say it was a pretty successful day, and I will definitely be back. - J
Check out PunkOttawa here for updates and future events!